About the project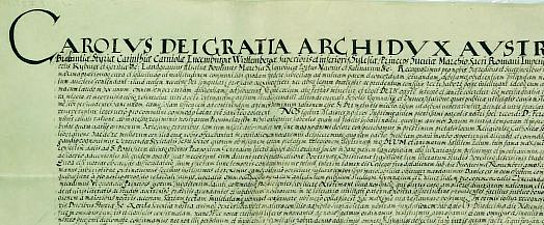 In cooperation with the University of Technology, the University of Music and Performing Arts, the GrazMuseum, Universalmuseum Joanneum and the Styrian Provincial Government
Scope: 2014-2017
The project is funded by the Federal Ministry of Science, Research and Economy and aims at the digital processing, protection, publication and accessibility of Styrian cultural and scientific heritage. The project is realized by the University of Graz in cooperation with two other universities in Graz (University of Technology and University of Music and Performing Arts), the municipality of Graz, the Styrian Government and the Universalmuseum Joanneum. Outstanding and Styrian-specific collections of these institutions will be digitized, scientifically analysed and provided on a common web platform. The representation will be accompanied by texts and virtual exhibitions, while all resources will also be searchable through a common interface.
Since the early modern age, especially since the 19th century the University of Graz (founded 1585) and other institutions in Styria (for instance Universalmuseum Joanneum since 1811) are systematically collecting for scientific purposes. The University of Graz possesses over 27 different collections ranging from archaeological artifacts to historical scientific equipment. The partner institutions hold a considerable number of manuscripts, photographs, constructional drawings, bequests and historical records of varying nature. Another focus of the project are scientific results, which were published until recently in paper form only. Some of these results are in danger of disappearing completely due to generally low or diminished numbers of printed copies or their exclusive existence as manuscripts. Therefore they are accessible for international research only to a limited extent.
The digital repository will make rare or unique cultural and scientific heritage of Styria available for teachers, researchers and students and for the scientific community. The hidden treasures of the area will be brought to light and used as the starting point for new scientific research and cultural activities.
Contact
Project director
Vice-Rector for Research and Junior Researchers' Promotion
Univ.-Prof. Dr.phil.
Peter
Scherrer
Contact
Project coordination
Zentrum für Informationsmodellierung - Austrian Centre for Digital Humanities
Mag.
Elisabeth
Steiner
M.A.